When you need a licensed electrician in or near Buncombe County, we offer reliable service and a warranty that can't be beat.
Do you need electrical work completed at your home in or near Buncombe County, North Carolina? It can be tempting to call a local handyman, but when it comes to electrical work, do you really want to take that risk? Not only can it be dangerous for the handyman, it can also be dangerous for your home and everyone who lives there if electrical work is done incorrectly. For electrical installations, repairs, or upgrades, it is always advisable to call a licensed electrician.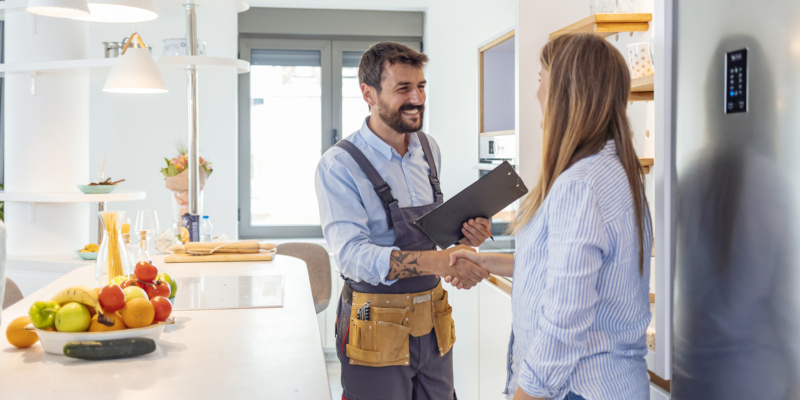 To become a licensed electrician in North Carolina, there are multiple steps one must take:
Extensive training: This can include time spent in an electrical training program and time learning from a master electrician.
Pass an exam: A test is given to ensure understanding and skill level before anyone can be deemed licensed.
Years of work with a mentor: To become a master electrician in North Carolina, you must have at least four years of experience. Once you become a licensed electrician, you still must stay current on codes and regulations to keep your license active each year.
Here at The Neighborhood Electrician, we are fully licensed and insured and are standing by to help with all your electrical needs. We can complete installations, repairs, inspections, and system upgrades. Whether you need a relatively simple job like a ceiling fan installation or you want more outlets added to your home to accommodate modern appliances and devices, we are happy to help. We offer a 3-year warranty on all our work and a 3-year warranty on the parts we use. Call today to schedule a visit from a licensed electrician at your home. We even offer upfront pricing, so you know what to expect before we begin work.
---
At The Neighborhood Electrician, our licensed electricians proudly serve customers in Asheville, Hendersonville, Arden, and Buncombe County, North Carolina.