Get a safe and steady flow of electricity with our electrical panel installation.
When you run power to a home, it is always set up with a central panel. The electrical panel ensures that power that runs throughout the home has a central safety place that will stop power surges that can cause fires. Here at The Neighborhood Electrician, we have been helping people with all their electrical needs for years now and have garnered a reputation for being honest, reliable and safe with our electrical services. If you need an upgraded electrical panel or are in the process of building a new home in the Asheville, North Carolina area, our team is ready and able to assist you with the electrical panel installation.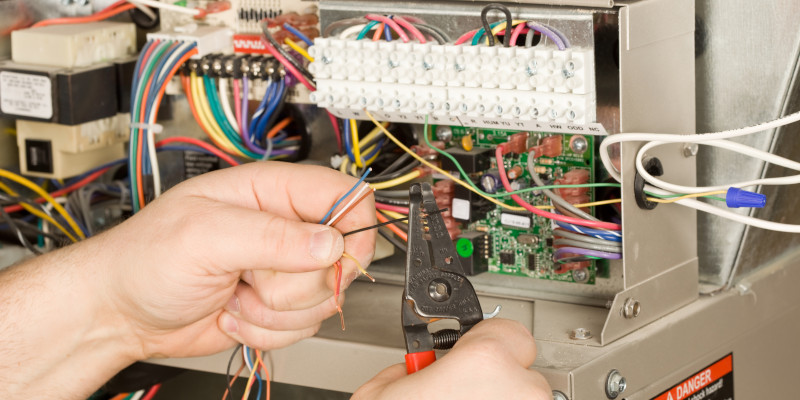 Electrical panel installations are being done regularly these days because many older panels simply do not meet the power consumption needs of today. Even though our lights are becoming more efficient, we often have more and larger appliances that we use regularly. When you think of the power needs of today's modern family versus the power consumption of just a few decades ago, the differences are striking! An upgrade or new electrical panel installation can help ensure that your home is able to keep up with the newer appliances and technology without shocks, constant flipping of breakers or worry of overloads and fires.
Our experts have years of experience in electrical, including electrical panel installation. Our team is committed to safety as well as customer satisfaction, and we know that you will quickly see how we are becoming the area's go-to electrician! If you would like to learn more about electrical panel installation, then we want to help you. Give us a call today for more information.
---
At The Neighborhood Electrician, we provide electrical panel installation services for customers in Asheville, Hendersonville, Arden, and Buncombe County, North Carolina.