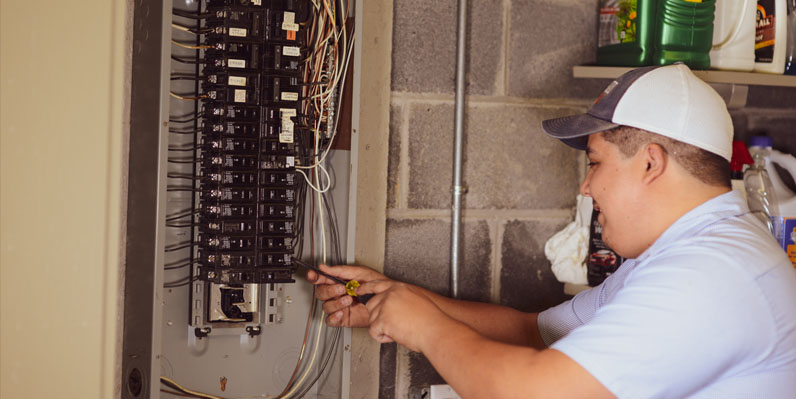 Services
Electrical Problems And Troubleshooting
Our technicians are trained and experienced electrical problem solvers. We have successfully tracked and solved thousands of electrical problems, and we can solve yours too. Whether you've lost power to part of your home, have lights that flicker, or switches that are humming, we can fix it. More importantly, we will fix it right.
If you have lost power in part of your house this means you have a damaged or broken circuit hidden somewhere in your home. Finding and repairing this type of problem can be difficult. But don't worry, because our technicians are experts at troubleshooting.
We charge $149 for residential power problem calls. This includes the service call, the solution-guaranteed troubleshooting, and any minor adjustments the system might need. After finding the problem, we will give you the exact cost to fix it and options so you can make an informed decision about your home. Whatever you decide, we will be ready to do the work right away.
We offer flat-rate pricing for troubleshooting. That means you don't have to watch the clock while we work, and you'll never pay for someone's training. Our techncians will charge the same flat-rate price even if the problem turns out to be harder to solve than originally anticipated.
---
At The Neighborhood Electrician, we provide help with electrical problems and troubleshooting for customers in Asheville, Hendersonville, Arden, and Buncombe County, North Carolina.