Your friendly neighborhood electrician is here to help!
Here at The Neighborhood Electrician, we want to be your friendly neighborhood electrician! When you are in the Asheville, North Carolina area and looking for an electrician who can be of service to you, whether you have a large project or a smaller one, our team is here for you to get the job done right. With over 15 years of experience in the electrical industry, we offer quality services. There are many reasons why you will love having our services for your next electrical project.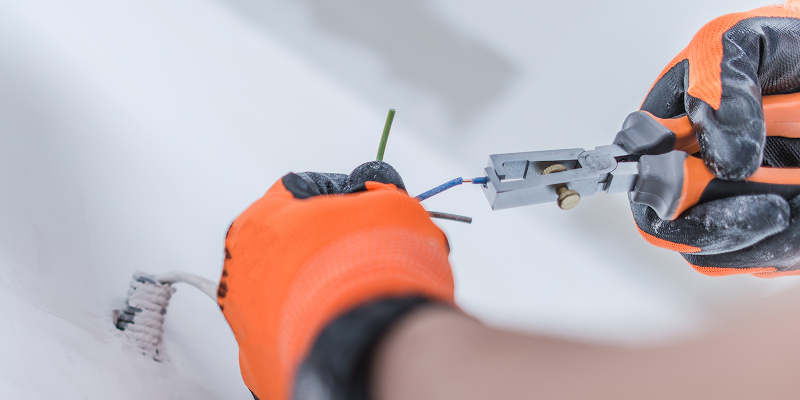 Experienced. When you hire an electrician, you want them to have experience, and we have over 15 years of it! An experienced electrician is essential for getting the right work done and also fixing shoddy work that might have been done previously. Because experienced electricians understand current code laws and what your home or business needs to stay up to code, you will get better results that are safe and reliable.
Licensed. We are fully licensed to operate and perform repairs, installation, and other services when it comes to your electrical system. Keeping up with our license means that we are always up to date with code laws and regulations for your work.
Wide Service Area. While we might be located in the Asheville, North Carolina area, our service area extends far past that. We also service other areas in Buncombe County and Henderson County as well. If you ever have questions about our service areas, we invite you to call or explore our website!

Warranty Options. We are so confident in our quality work that we offer a 3-year warranty on our work and a 3-year warranty on our parts, so you can always feel comfortable about the work we do. In the rare instance that you might have an issue, we have no problems checking it out to resolve the problem!
Reliable. When you are looking for an electrician, you might find that some don't arrive on time or are too quick to move on to the next task. Not here at The Neighborhood Electrician! You will find that our services are not only of the best in quality, but also that we exude reliability and confidence to our customers.
Quick. Because we have been working for so long with electrical work in the Asheville area, we are able to handle our work efficiently without forgoing quality. Not only are we able to complete our work quickly and efficiently, but we also strive to show up on time at each and every appointment.
Great Customer Service. We here at The Neighborhood Electrician understand that different people have different levels of comfort when it comes to allowing people into their homes. We are always respectful, courteous, polite and clean when it comes to working in your home or business space.
The Neighborhood Electrician- Solving Electrical Problems!
If you have questions about working with us here at The Neighborhood Electrician, please give us a call today. We look forward to helping you soon!
---
At The Neighborhood Electrician, our electricians proudly serve customers in Asheville, Hendersonville, Arden, and Buncombe County, North Carolina.
Similar Services We Offer: