At The Neighborhood Electrician, we make ceiling fan installation easy. We can install a ceiling fan in any area of your home, even if there is not an existing fan or light already. There are many great benefits of installing ceiling fans in your home. Here are three ways ceiling fan installation can improve your home:
1.   Lower Energy Bills. The moving air from your ceiling fan will help make you and others in your home feel cooler. With improved temperatures, your thermostat can be set higher in the summer, saving you money on your energy bills.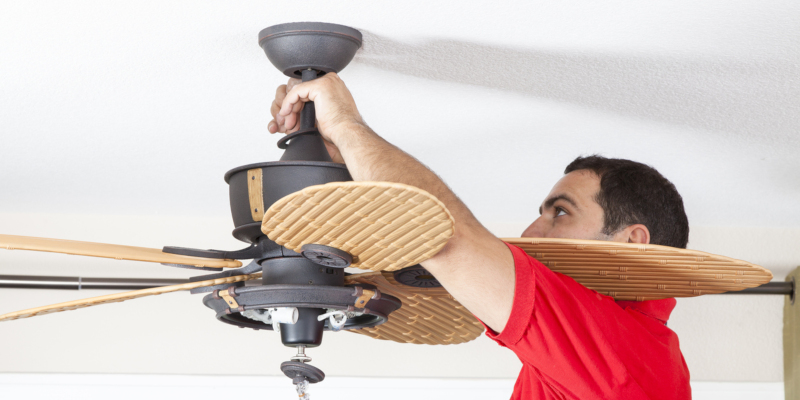 2.   Update the Look of Your Room. A ceiling fan can add interest and satisfying detail to any room. Matching your ceiling fan with your home décor can create a unified space with an upgraded look.
3.   Improve Comfort. Ceiling fans support your heating and cooling system to improve the comfort in your home. They can provide cool moving air in the summer and encourage evaporation of lingering moisture. In the winter, you can reverse the direction of the fan so it will push the warm air trapped near the ceiling downward into your room again.  Circulating the air also has the added benefit of improving the air quality in your home.
Remember it is important to always have your ceiling fan installation completed by a professional. We will make sure you have a proper support box and that the electrical wiring is completed correctly and safely. This will prevent any issues from popping up in the future. If you are interested in ceiling fan installation, give us a call today, and we can answer any questions you may have or set up an appointment.