Many homeowners like to tackle projects on their own, especially if they feel like the project is simple to understand. One project that may seem this way on the surface is a ceiling fan installation; however, we're here to tell you that's not the case. Ceiling fans are deceptively simple-looking, but the reality is that many things could go wrong if they are not installed properly.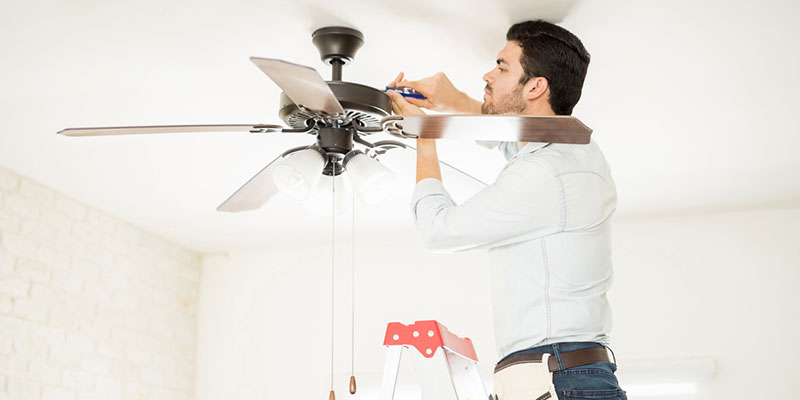 Here are three reasons you should let the professionals take care of your ceiling fan installation:
Wiring is complicated. Ceiling fans aren't a simple plug-and-go electrical appliance – there is a decent amount of complex wiring involved. Using the incorrect wiring could lead to circuit trips or, in the worst-case scenario, even an electrical fire.
Electricity hurts! Shocks are always a concern when handling electrical equipment. Even if you turn off the power, incorrectly installed appliances can still create sparks or shocks that could lead to serious injury on your part.
Doing it yourself might cost more. While you may be trying to save a buck, an incorrect ceiling fan installation could end up costing you more than you're expecting to save. Using the wrong ceiling box could cause the fan to fall, or you could damage your ceiling if you need to cut a hole for the fan. These mistakes can add up very quickly into a mountain of bills you don't want.
These are only a few of the reasons why ceiling fan installations should be left to the professionals. Ultimately, choosing to have an electrician take care of it for you will save you time, and it will be safer for everyone in your home. Give us a call if you're looking to install one – you won't regret it!