Our team can install a new ceiling fan that will keep the air moving in your home.
Here at The Neighborhood Electrician, we want to help you make sure your home is as comfortable as possible for you and your loved ones. One of the ways we can accomplish that is by performing a ceiling fan installation to help keep the air moving and ensure that this major appliance is installed safely and correctly.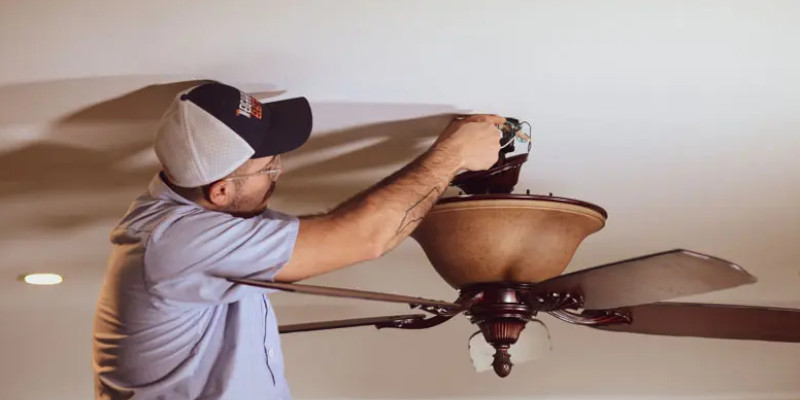 Ceiling fans are great for keeping a room cool during the summer, as they provide a nice breeze that is greatly appreciated in any room. They also help circulate warm air during the winter by pushing hot air that has risen to the ceiling down so that the whole room stays warm and cozy. A ceiling fan can be a perfect addition to any room, but they're especially popular in bedrooms, living rooms, and other frequently used areas, like a home office or game room. Whether you already have a fan that you want to replace because it isn't doing its job, or you want us to add one to a room that has never had one, our team has the skills and equipment needed to get the job done.
We always offer upfront pricing on a ceiling fan installation or any other electrical work we do so that there's never any guesswork for you. A generous three-year warranty on both the labor and the parts used backs all our work, so if you ever have a problem related to the initial ceiling fan installation we perform, we'll come to take care of it right away. Your satisfaction is our primary goal because we want to build a lasting relationship with all our customers. To learn more or inquire about scheduling a ceiling fan installation service for your Arden, North Carolina home, simply contact our office.
---
At The Neighborhood Electrician, we provide ceiling fan installation services for customers in Asheville, Hendersonville, Arden, and Buncombe County, North Carolina.