Our team has the right experience to provide top-notch ceiling fan installation services.
Here at The Neighborhood Electrician, we want to help you keep your home as comfortable as possible. If you are looking for a way to beat the summer heat, but don't want to risk a high energy bill by running your air conditioning all the time, our team can offer a solution in the form of ceiling fan installation. Ceiling fans are a great way to keep a room cool, and they consume less energy than your central HVAC system, making them a great choice for any homeowner.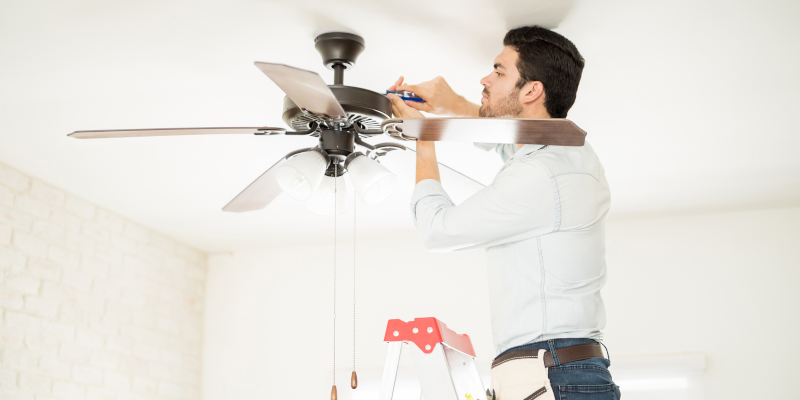 Ceiling fan installation is more complicated than it might first appear, and it should always be handled by professionals like ourselves. A ceiling fan is a major appliance that is going to hang over your head, so it's always better to leave that process in our team's capable hands. We'll make sure that you have the right support box installed in order to ensure that you can operate your new fan safely, and we'll make sure that every part of the installation process goes as smoothly as possible. Our team can install a ceiling fan anywhere in your home, regardless of whether there was already a fixture there or not–if you want to put a fan in a room that's not yet equipped for it, we'll simply install a new support box and fish a new line to power it.
Our team is proud to serve the Buncombe County, North Carolina community, and we want to help you stay cool this summer. If you need ceiling fan installation services, just give us a call.
---
At The Neighborhood Electrician, we provide ceiling fan installation services for customers in Asheville, Hendersonville, Arden, and Buncombe County, North Carolina.