Let our master electrician expertly handle all your electrical needs.
When you are looking at doing some electrical work or improvements to your property, you might be tempted to tackle all electrical work on your own. Here at The Neighborhood Electrician, we strongly encourage you to try a master electrician instead! Not only will you find the results are better when you work with a professional, but a master electrician is much safer and reliable as well. Whether you are in need of whole house re-wiring or some new lighting, our master electrician is here for you!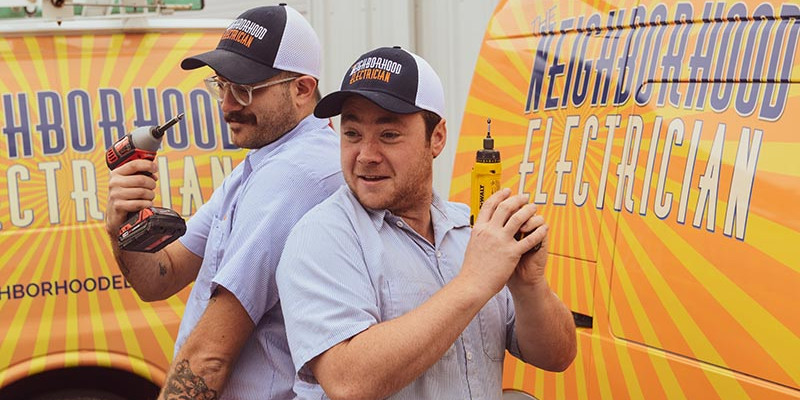 Working with The Neighborhood Electrician is always going to be in your benefit. Not only do we want the best for our clients, but with our 15+ years of experience as master electricians, you will get quality results in an efficient time frame. We understand how long certain jobs take and know how to plan our time accordingly. This helps us to ensure prompt timing on your work as well as on-time scheduling. We are always working to deliver products and services that meet and exceed your expectations, and working with our master electrician will certainly do just that.
In addition to performing quality work, you will get great warranties when working with our master electrician. We offer a 3-year warranty on all our work as well as a 3-year warranty on our parts. This is something that is virtually unheard of in our profession, but we are that confident in our work!
If you have questions about hiring a master electrician, then we here at The Neighborhood Electrician would like to talk more with you. Please give us a call today, and let's get started on your Hendersonville, North Carolina area home or business.
---
At The Neighborhood Electrician, our master electricians proudly serve customers in Asheville, Hendersonville, Arden, and Buncombe County, North Carolina.