When it comes to home improvement, there are some jobs that most people can handle using DIY methods, and others that should always be left to the pros. In our experience here at The Neighborhood Electrician, ceiling fan installation is a project that falls into the second category–it is trickier than it looks, and an improper installation can create a significant safety hazard. In this article, we'll provide more information on why we recommend that you hire professionals like ourselves for all your ceiling fan installation needs.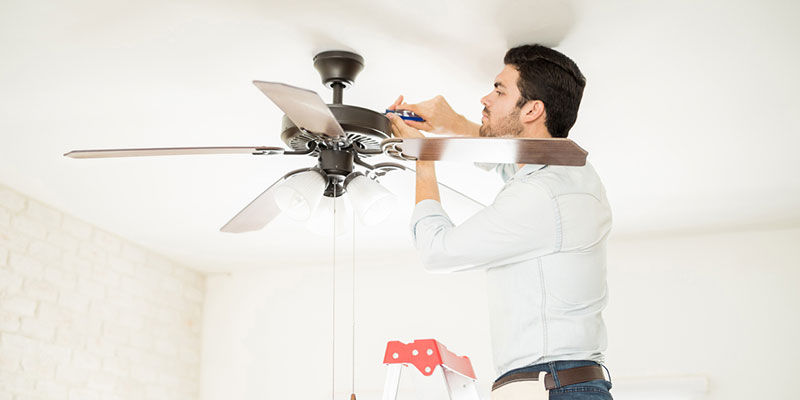 Safety- As we alluded to above, the most important reason to hire professionals for ceiling fan installation is because it is the only way to make sure the fan is installed safely. Not only does an improper installation create a serious safety hazard in the form of a fan that could fall on you at any moment, but any electrical installation also carries a significant risk of shocks. It's better all-around to leave this job to the pros.
Savings- Another reason to hire professional ceiling fan installation services is because it will actually save you money in the long run. Not only will our team get the job done right the first time, saving you from the costs of failed attempts, but we will also make sure everything is installed absolutely correctly so that you won't have to get your fan repaired for a good long while, if ever.
Convenience- Lastly, hiring professional ceiling fan installation services is just more convenient. It will save you a great deal of time, and you won't have to fuss with your wiring or lift any heavy objects, either. If you want to get the job done right with minimum effort on your part, we encourage you to call our team.