Put away the extension cord and hire us to install additional outlets in your home.
Not having enough outlets in your home can be a major inconvenience, forcing you to rely on extension cords to do basic tasks. While an extension cord is an okay temporary solution, they are not designed to be a permanent fix, and using them for extended periods can be dangerous. If you're tired of having to go to another room to plug in your phone charger or constantly reaching for an extension cord when you want to have more than two devices plugged in at a time, it's time to contact the professionals on our team for an electrical outlet installation service.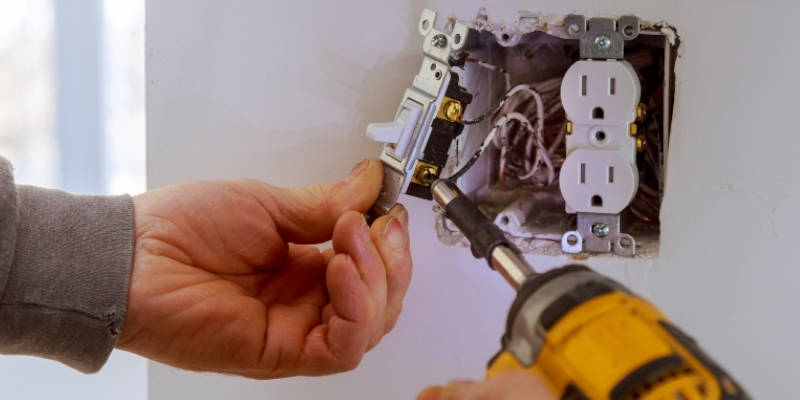 Here at The Neighborhood Electrician, we can install additional outlets in virtually any room of your home, allowing you to safely and conveniently use the appliances and devices you need wherever you need them. We can also assist you with switching from two-pronged to three-pronged outlets for added convenience using modern appliances that require grounding.
When you trust us to handle your electrical outlet installation, you can rest easy knowing that you and your loved ones are protected from the risk of electrical shock since we only install tamper-resistant outlets for maximum safety. Additionally, every electrical outlet installation we perform is backed by a generous three-year labor and parts warranty, so if during that time you ever experience issues with your outlets due to an error on our part, we'll come to fix it for you.
If you're ready to stop feeling frustrated by the lack of outlets in your home, reach out to our team today to inquire about scheduling an electrical outlet installation service. We look forward to helping you create a home that's a safe, comfortable, and convenient place to live!
---
At The Neighborhood Electrician, we provide electrical outlet installation services for customers in Asheville, Hendersonville, Arden, and Buncombe County, North Carolina.