Electrical repairs aren't too common for a homeowner, but odds are you'll face the need for them sooner or later. When that happens, it's best to trust a licensed electrician. You may have a friend who knows a little bit about wiring, or you might want to try to fix the issue yourself, but ultimately the only safe choice is to choose a professional electrician with the necessary license to take care of the issue for you.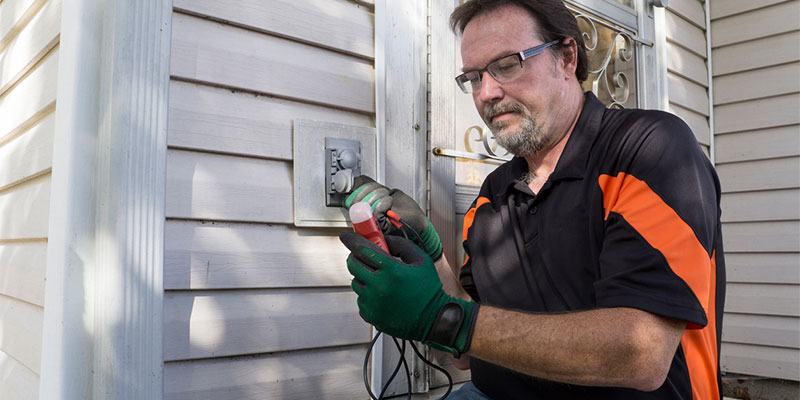 Here are four reasons why hiring a licensed electrician for electrical repairs is crucial for your home:
Safety: Licensed electricians know the risks and dangers of electrical work, even ones that you might not be aware of. A quick internet search will never replace the years of study and training that licensed electricians have, so don't risk harm to you or your friends.
Knowledge: Because of their training, licensed electricians also have certified expertise in their field. This means your repairs will be taken care of correctly the first time rather than being full of errors that you'll need to fix down the line.
Insurance: Licensed electricians are insured, meaning that the rare injury or accident will be covered. You won't have to pay any excess bills from your repair, so you can have peace of mind when an electrician is in your home.
Permits: Buildings are required to stick to strict codes and regulations, and electricians know exactly what they are and aren't allowed to do within a home's wiring. Many homeowners who try to fix problems on their own are unaware of the permits and fines that are associated with electrical wiring, and that could cost you a lot more in the long run.
Ultimately, the only trustworthy answer for an electrical repair is a licensed electrician. We know hiring one will save you time and money in the long run, and you can trust that they know what they are doing. Don't skip out on quality by finding an unlicensed repairman; call today and set up an appointment with someone who knows exactly what they're doing!