You should always put your electrical work in the hands of a qualified electrical contractor.
At The Neighborhood Electrician, we know it can be tempting to have a handyman take care of simple electrical work at your Asheville, North Carolina home. However, it is always best to use a licensed electrician when dealing with something as potentially dangerous as electrical work. There are many reasons why working with an experienced electrical contractor is the way to go.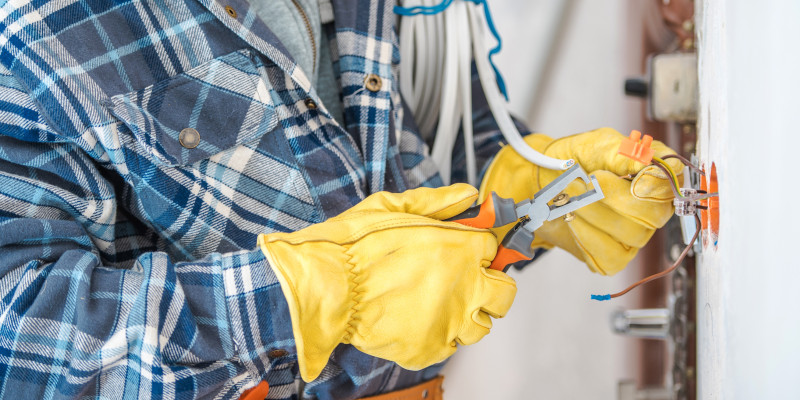 First of all, if an unlicensed, uninsured or underinsured person is injured at your home, even though it was their inexperience that caused their injury, you could face a lawsuit. Always be sure that the electrical contractor you hire is fully licensed and insured for your protection.
The next reason for hiring a reliable electrical contractor is the quality of the materials and workmanship. When you consider the potential for an electrical fire if either of these is subpar, it makes sense to work with someone who will not put your home or safety at risk.
Are you dealing with electrical issues? Contact the Neighborhood Electrician!
We also believe you should reach out to us for your electrical installation and repair needs because we can best advise you about which services and products you might want to consider. For example, if you keep tripping circuit breakers, we'll investigate the reason and suggest a dedicated circuit for the heavy power consumer that is causing the problem. We can also install such upgrades as a surge protection system to safeguard your appliances and electronics, or LED lighting upgrades to save you money.
If you would like to meet with an electrical contractor who will always put your best interests first, don't hesitate to reach out to us to schedule an appointment.
---
At The Neighborhood Electrician, our electrical contractors proudly serve customers in Asheville, Hendersonville, Arden, and Buncombe County, North Carolina.