When you're looking into an electrical installation for your home, that project is something that is best left to the professionals. Electrical work isn't a safe DIY project, even if you think you have some experience. Electricians have the necessary training and equipment to properly perform any electrical installation work that you might need, including these installations:
Ceiling fan: Fans are extremely useful in making your home cooler and more comfortable. They're also versatile enough in color and design to add a splash of creativity in a room. Because of the intricate wiring and work with the ceiling, ceiling fans fall under electrical installations that should be handled by professionals.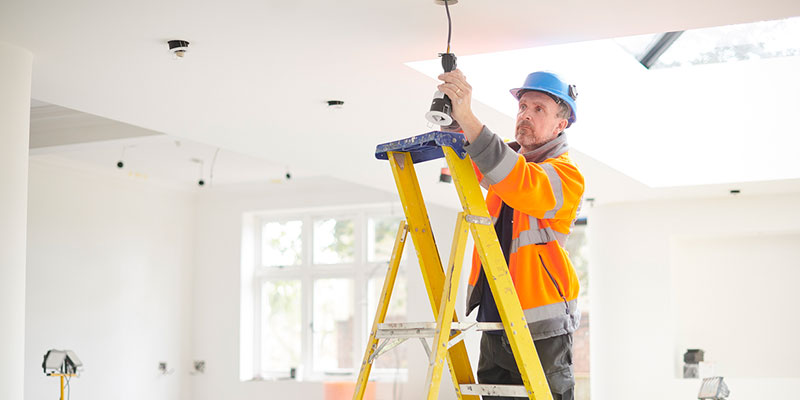 Electrical outlet: There are a lot of things to consider when installing an outlet, such as location, type, and capacity. This installation requires some expertise to make sure that the electrical system is handled safely, and your outlets are installed properly.
Motion flood light: You can improve your house with adding a layer of protection from motion flood lights. A motion flood light will need to be wired, which means the circuit breaker will need to be tinkered with momentarily.
Surge protection: There are several electrical reasons why you might experience a power surge in your home. Power surges can range from being inconvenient to dangerous, but you can prevent these surges with surge protection. When you install a surge protector, your electrical devices will be protected from voltage spikes.
For more information about an electrical installation project for your home, call us at The Neighborhood Electrician today!