Enjoy safe, consistent power with our electrical panel upgrades.
Whenever you turn on a light switch, power up the microwave or use any source of electricity within your home, you use the electrical panel. Most major systems in the home come gather together into a major "hub" that acts to control the entire system, including your electrical system. If your home is around 20-40 years old, your electrical panel may be outdated or unable to handle current electrical needs. Here at The Neighborhood Electrician, we want to help ensure that your home is safe and secure with the right electrical panel upgrades.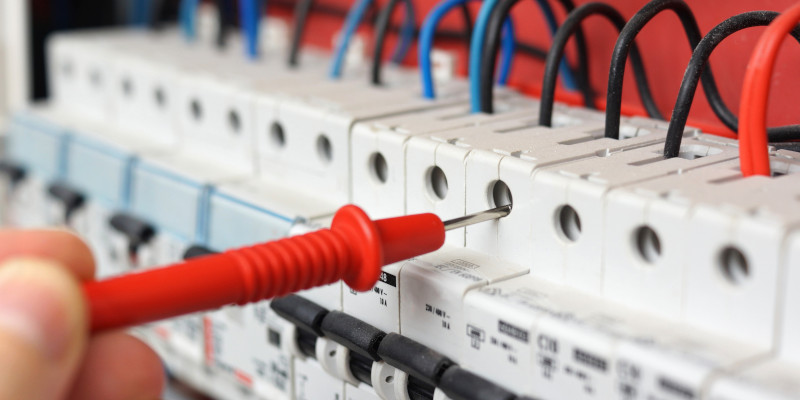 Electrical panels serve as more than just the main electrical station of your home's electricity, but they are a safety measure as well. Every time a circuit breaker trips, it is a sign that you were protected from too much power being utilized in one place. This is important since poor wiring and electrical fires are a cause for concern for every property! If you have more electrical needs than your electrical panel is able to keep up with, then you need to consider electrical panel upgrades.
While getting a new appliance that your electrical panel cannot handle is a common reason for an electrical panel upgrade, it is not the only reason. There are many older electrical panels in the Hendersonville, North Carolina area that are not just outdated, but may be dangerous. Certain panels, like Federal Pacific or Zinsco panels, were used during the 1970s and 1980s and have been shown to be a fire hazard. Older electrical panels are dangerous, especially these brands, and should be upgraded by our experts as soon as possible.
If you are looking at electrical panel upgrades, our team of experts would like to help you. Please give us a call today to learn more about our services!
---
At The Neighborhood Electrician, we provide electrical panel upgrades for customers in Asheville, Hendersonville, Arden, and Buncombe County, North Carolina.