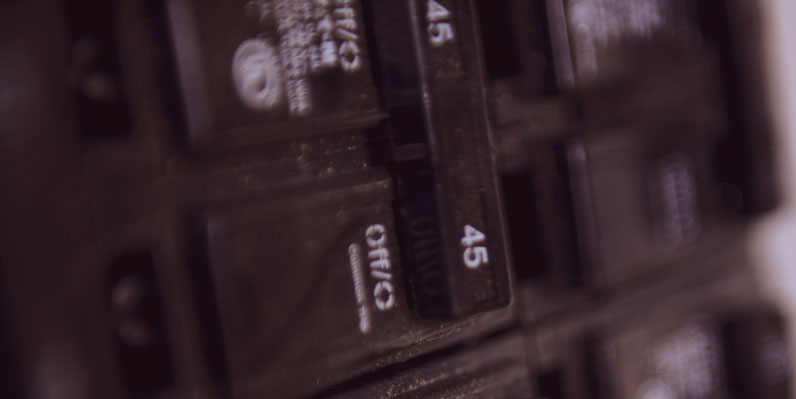 Services
Protect your home from electrical surges.
Electrical surges are spikes in the electrical voltage coming into your home. These spikes are most often caused by your power provider, electrical problems inside your home, or lightning strikes. Surge protectors work by regulating the flow of electricity throughout your house. When the voltage goes up, the surge protector drains all of the excess voltage into the ground and away from sensitive equipment and electronics in your home.
If you own a TV, computer, dishwasher, irrigation clock, intercom, doorbell, well pump, A/C unit, or similar appliance, you should invest in a whole-house surge protector. Even a small surge coming from your local power company can damage and reduce the life of equipment. Whole-house surge protection is inexpensive and protects the costliest items in your Hendersonville, North Carolina home.
At The Neighborhood Electrician, surge protection installation is one of the many electrical services we offer. Even if you are not fully convinced that you need whole-house surge protection, we are happy to tell you more and determine the best option for your home. Our friendly, knowledgeable representatives want to give you as much information as possible to help you make an informed decision.
Whole-house surge protectors are installed in your electrical panel, so they are out of your way. They protect each outlet in your home with one device. If you have a laptop computer, a whole-house surge protector lets you plug it in anywhere in the home without fear of damaging electrical surges . . . now that is peace of mind!
The day of the installation, we will show up on time ready to work. We appreciate your trust in us, and we will go above and beyond to ensure your complete satisfaction. One thing that sets us apart is that we offer upfront pricing. What we quote you initially for surge protection installation is what we will charge you after we complete the project.
Not only that, but you can also feel confident your surge protector will protect your electronics and appliances the next time a surge happens. We do quality work and are known for the excellence of our processes. With our 3-year warranty on all workmanship, you have nothing to worry about when you choose us to install your surge protection system.
Protecting your electronics from unexpected surges is a worthwhile investment, especially if you have our talented electricians take care of the installation. For a quote on surge protection installation or to find out more about why surge protection is necessary, get in touch with us today.
---
At The Neighborhood Electrician, we provide surge protection installation services for customers in Asheville, Hendersonville, Arden, and Buncombe County, North Carolina.