Get an electrical inspection you can count on with our experts.
We use our electricity every day– although it usually takes a power outage for us to fully appreciate just how much we rely on it. While your electrical system does its job while hidden under floors and behind your sheetrock, there are few things that are as important to your property as the right wiring. Here at The Neighborhood Electrician, we want to make sure your electrical work is top notch for your needs, and one of the ways we do that is with an electrical inspection. There are several instances in which an electrical inspection will be necessary for your needs, including the following: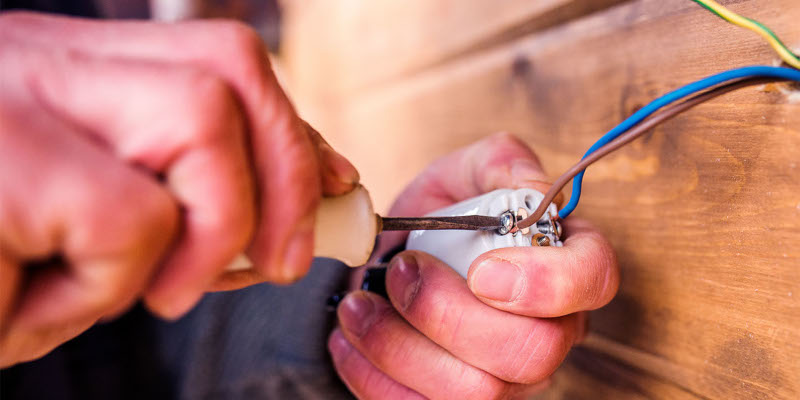 Before you purchase a property. During the inspection process, it is to your benefit if you have a thorough electrical inspection done. Electrical inspections ensure that your electricity is safe, able to withstand the load of your existing appliances, and will not be at risk for future problems.
If you need to add an appliance. New appliances use a lot of energy, especially if they were not planned for when the house was built. Even something as simple as a chest freezer for your garage might need to be cleared with an expert electrician to ensure safety for your electrical system.
When your home is older. Electrical needs of yesteryear were different than current electrical needs. Code laws and safety laws are different, too. If you are working with a property that is over 35-40 years old, you need to have an electrical inspection done.
If you have electrical problems. Do you have flickering lights? Constantly tripping circuits? Outlets that smell like they are burning or are hot? Get an electrical inspection done ASAP!
If you are in need of an electrical inspection in the Hendersonville, North Carolina area, please give us a call today here at The Neighborhood Electrician.
---
At The Neighborhood Electrician, we provide electrical inspections for customers in Asheville, Hendersonville, Arden, and Buncombe County, North Carolina.
Similar Services We Offer: