Our team provides expert home electrical inspection services to help you keep everything running properly.
At one point in history, electricity was a luxury reserved for the very rich, but today it has become so accessible and widely used that it's easy to take for granted. In many cases, it takes a power outage to make people stop and appreciate how much they rely on the electrical systems in their home. Our team at The Neighborhood Electrician wants to help you keep all of those systems in peak working condition, and one of the ways that we can do that is by providing thorough home electrical inspection services.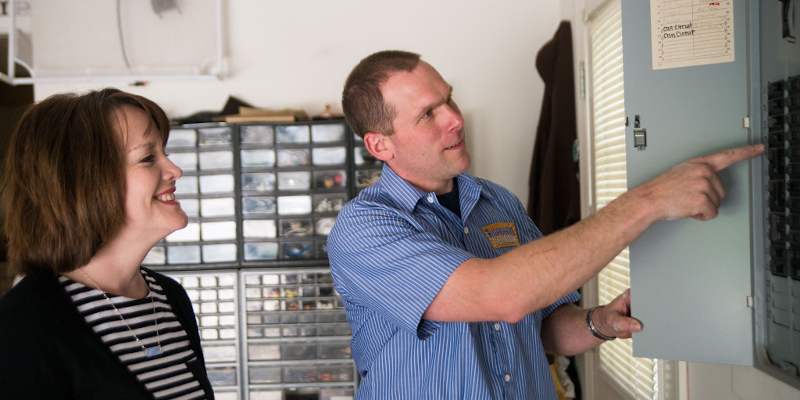 There are a number of different situations in which you'll need a home electrical inspection, and our experienced team is here to provide that service whenever that need comes up. If you are having persistent electrical problems, you should definitely arrange for an inspection, especially if your home is over 30 years old. You should also have your wiring inspected before adding any new appliances, as most older systems are not designed to accommodate the higher power demands of modern appliances–at least, not if there are many of them running at once. Getting your wiring checked out before adding a new appliance to the mix will help you avoid any broken circuits of dimming lights. Lastly, you should have an electrical inspection done on any property you are thinking of buying.
Our team is proud to serve the Buncombe County, North Carolina community, and we want to help you do what's best for your home. If you need a home electrical inspection, give us a call.
---
At The Neighborhood Electrician, we provide home electrical inspections for customers in Asheville, Hendersonville, Arden, and Buncombe County, North Carolina.