Between electrical shocks, fire hazards, and other electrical dangers, the safest way to handle electrical work is to hire an electrician. Electricians are trained in working with wires and equipment, and of course, electricity, and they use that knowledge and specialized tools to safely work with your electrical system.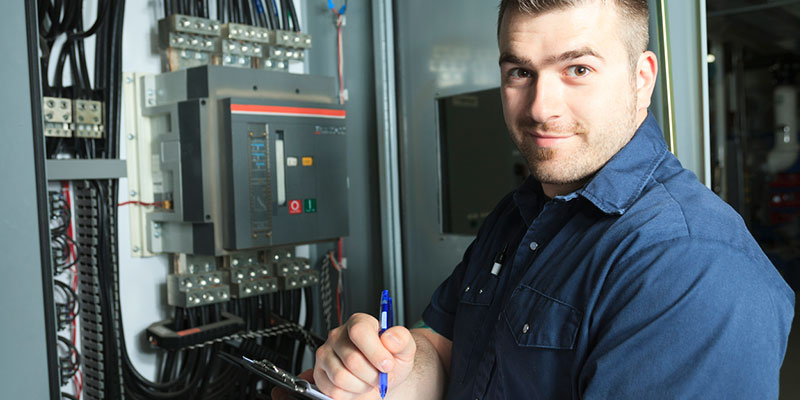 Installations: Installing electrical equipment often involves wiring, drilling, and climbing– and that's just for starters. Whether it's installing a ceiling fan or implementing a surge protector, an electrician is able to perform the necessary work in an efficient and timely manner. That way, you don't risk harm coming to you from messing with your electrical system.
Upgrades: This is similar to installations, but upgrades involve adding new features instead of starting from scratch. There are plenty of amazing and innovative upgrades to consider for the electrical panel, outlets, and lighting in your home. These upgrades require technical work, but they pay off in the end because of their efficiency.
Repairs: Electrical failure can be frustrating, but some problems can also be dangerous. It's important to get any electrical problems checked and repaired as soon as possible, especially if you're noticing a burning smell or experiencing sparks.
Inspections: Getting an inspection before buying a house or adding an appliance is important for making sure that your electrical system is in order. That way, you can catch any electrical problems before they happen, thus preventing additional costs and future damage.
This is only the surface of what an electrician can handle. For more information about electrical work, give us a call at The Neighborhood Electrician today!