Homeowners are sometimes not sure what to look for, when they need to hire someone to do electrical work. While there are many companies and individuals advertising their ability to provide electrical services along side other "handyman" services, only a qualified electrician has the training and expertise that homeowners can reliably trust to safely repair the electrical wiring in their home. From home remodeling to fixture installation and everything in between, a qualified electrician has the necessary training to get the job done quickly and safely.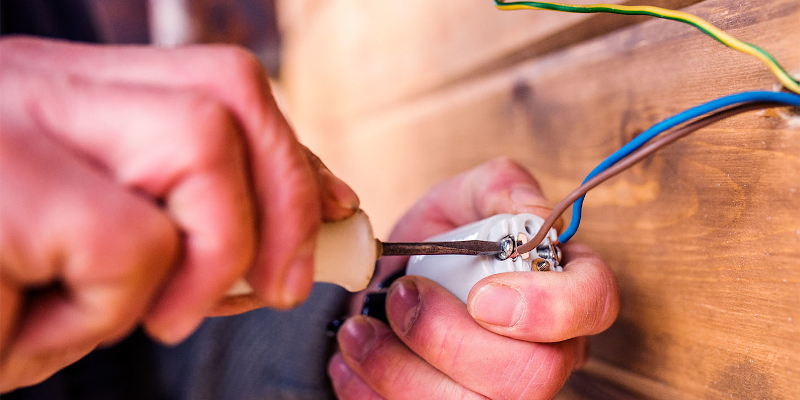 SELECTING THE RIGHT ELECTRICIAN
Electricians are required to pass a test demonstrating their electrical knowledge, before they can be licensed in their state. Verifying that the electricians you are considering have a valid license is an important first step, but there's more to consider. If your electrical project requires electrical work, such as designing the electrical wiring for a new addition to your home, you need to seek out the services of a master electrician.
Although there are variations between states on what is required to ascend to master status, in general master electricians have more experience and are qualified to plan and install electrical wiring. Journeyman electricians are also state licensed, but they have less experience and are authorized for installation work only. Regardless of the level of experience, electricians often have an area of expertise. With this in mind, try to find someone who specializes in the type of electrical work, you need to have done.
HOW A QUALIFIED ELECTRICIAN PROTECTS YOUR HOME
A wiring mistake in your home can be a potential hazard, with serious consequences. Working with a professional trained to handle different types of wiring configurations, ensures that one of your largest investments, is in good hands. For most major electrical jobs, a building permit is required, which provides yet another level of oversight. Electricians also carry insurance that offers even more protection, if there is some unforeseen complication. Be sure that the electricians you are considering have worker's compensation insurance, and a liability insurance policy with a payout amount, of at least $500,000.
Protect your home and family, by having electrical issues addressed by a professional. By selecting an experienced, licensed and insured electrician, you can ensure your electrical projects will be completed safely and correctly.