Motion flood lights detect movement around a sensor, which triggers lights to turn on for a specified period of time. Many homeowners and business owners consider motion flood light installation to be one of the best investments they can make because of the many benefits these lights provide. Here are four advantages of motion flood light installation:
1.   Safety. Motion flood lights will deter any unwanted visitors to your property. Motion-activated lighting will not only scare away intruders, but it will also discourage them from participating in illegal activity on your property. Your lighting will also prevent guests from being injured in dark areas around your home.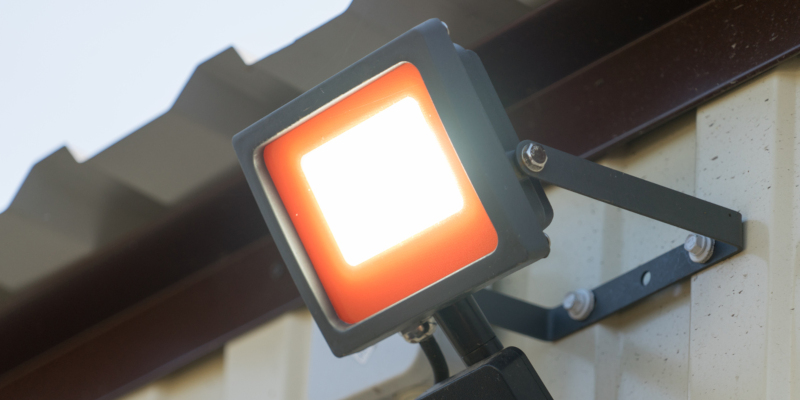 2.   Aesthetic Appeal. Motion flood lights are a great option for decorative lighting. They also help your home to stand out from other homes on your street.
3.   Comfort. Improving the safety and appearance of your home will add to the comfort that you feel there. Having lighted areas will help you and others enjoy your property, even at night.
4.   Convenience. You will not have to worry about flipping switches or remembering to turn off lights when you have motion flood lights installed. You can count on a lower energy bill, as well, since your lights won't be on all night long.
If you are interested in motion flood light installation, our team at The Neighborhood Electrician can help. We will come up with an installation plan that is tailored to your property and your needs. Then we will take care of the entire motion flood light installation process. You will be completely satisfied with our quality workmanship and excellent customer service. Contact us today for more information.